Parents and Guardians: We'd LOVE to have your students participate in ACE! ACE provides support to students with academic needs while engaging them in enrichment activities in various fields such as art, cooking, music, and literature. In order to be considered for the program, you must fill out an ACE Interest form linked below. Filling out an interest form does not enroll a child in the program. Parents and guardians will be contacted if students are accepted in ACE.
https://forms.gle/uPPaaVmmBXuAyLGW9
Please contact campuses for any additional information.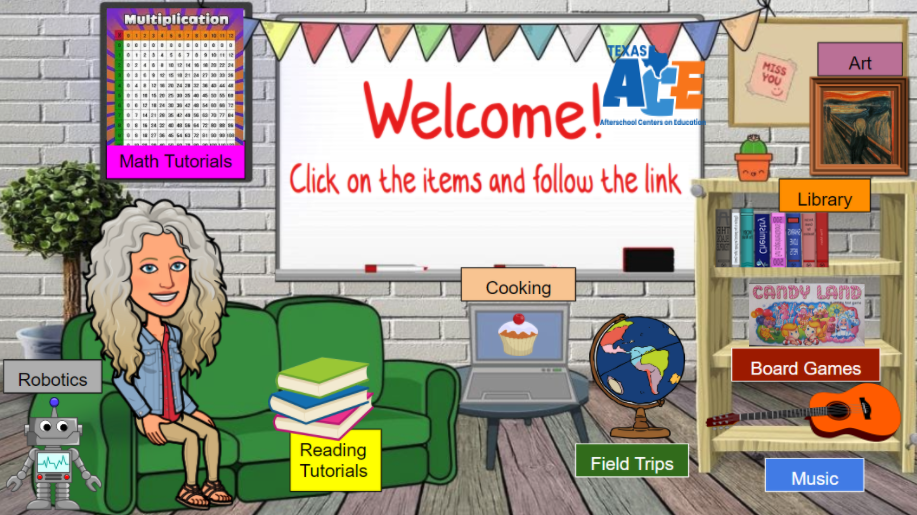 The Eagle Booster Club has launched their "OFFICIAL LULING EAGLE ONLINE STORE". To see all available apparel options, please visit their online store at
https://stores.wpromo.net/luling/shop/home
The first deadline to order from the online store is September 9th at 11:59 pm. If you have any questions regarding ordering please contact Shelley Martin at
shelley.martin@luling.txed.net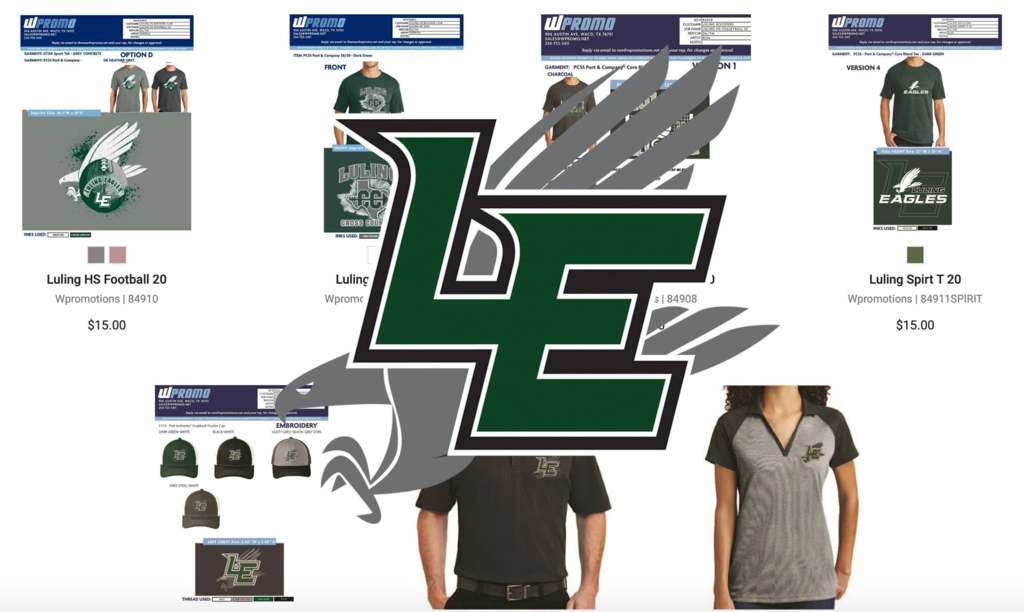 September is National Suicide Prevention Awareness month. This month is about recognizing the importance of mental health and its impact on suicide prevention. #Bethe1To Ask #NationalSuicidePreventionAwarenessMonth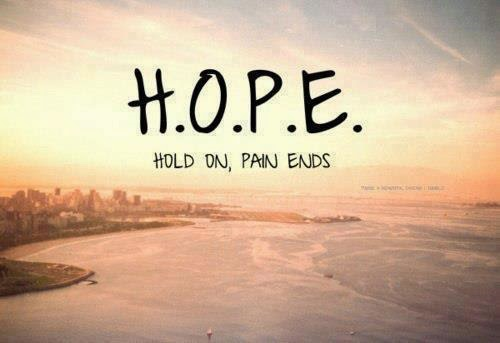 Principals emailed parents a form yesterday that asks if your child will be attending school face to face on September 14th, September 21st (first day of 2nd 6 weeks), or if they will continue with remote learning. We need every parent to respond so that the campuses can plan accordingly. If you did not receive the email, please call your child's campus.

Cross Country Fundraiser!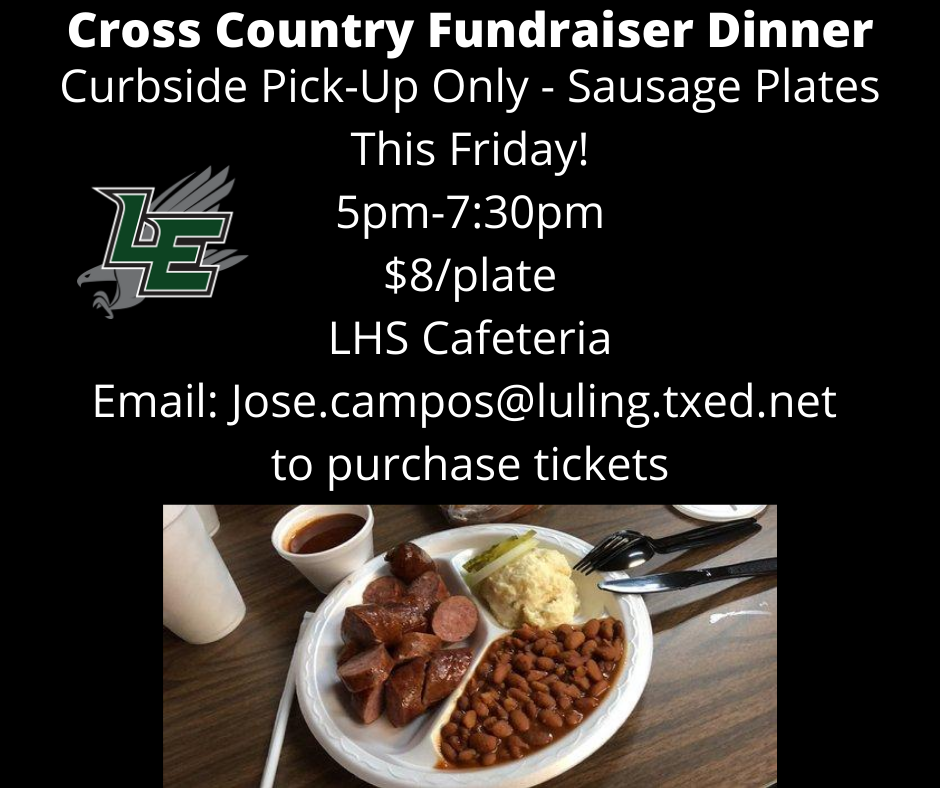 Luling ISD would like to thank all of our parents and community members who participated on our Strategic Planning Committees last year. You are much appreciated! If you are interested in joining a committee, please contact Glenda Thacker at
glenda.thacker@luling.txed.net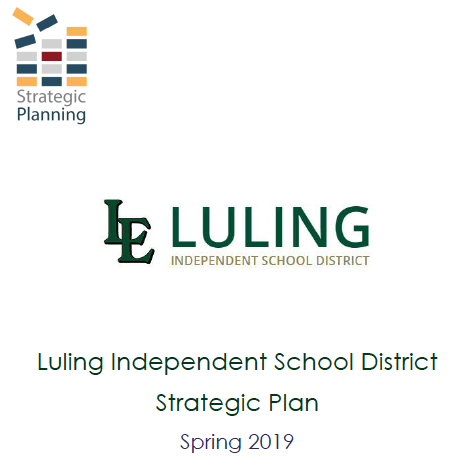 The Kindergarten team at Luling Primary are planning lessons with ELA Instructional Coach, Rachel Guzman, and with Curriculum Specialist, Amanda Wilson. Great conversations and discussions!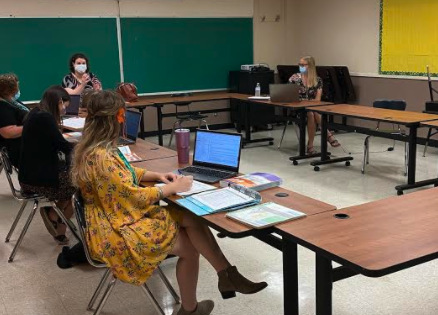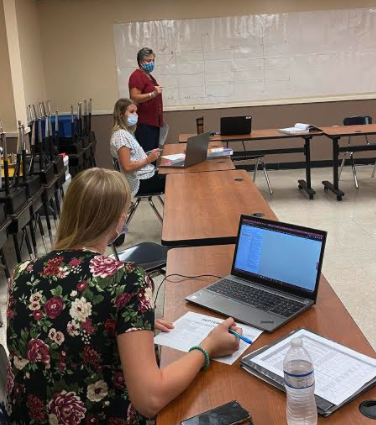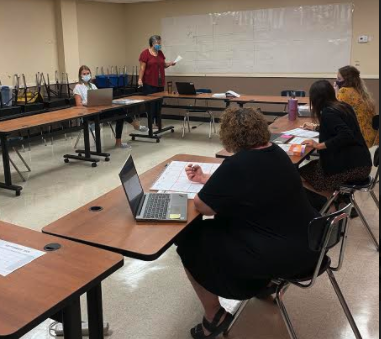 Important Information from Superintendent Warren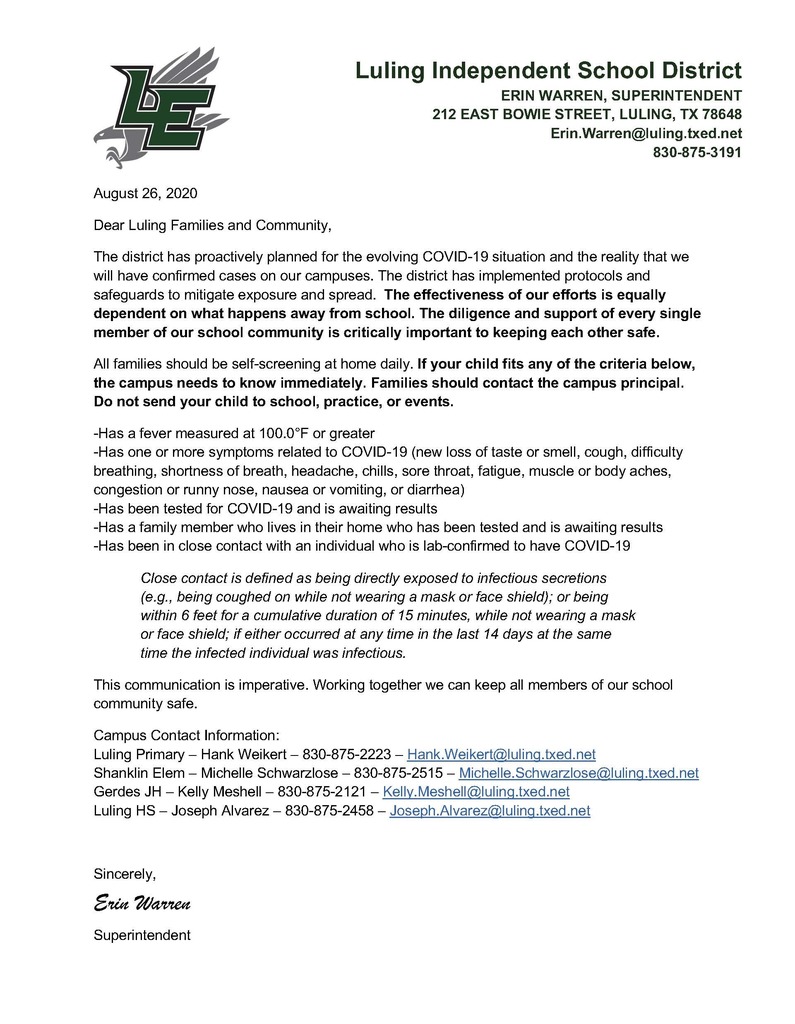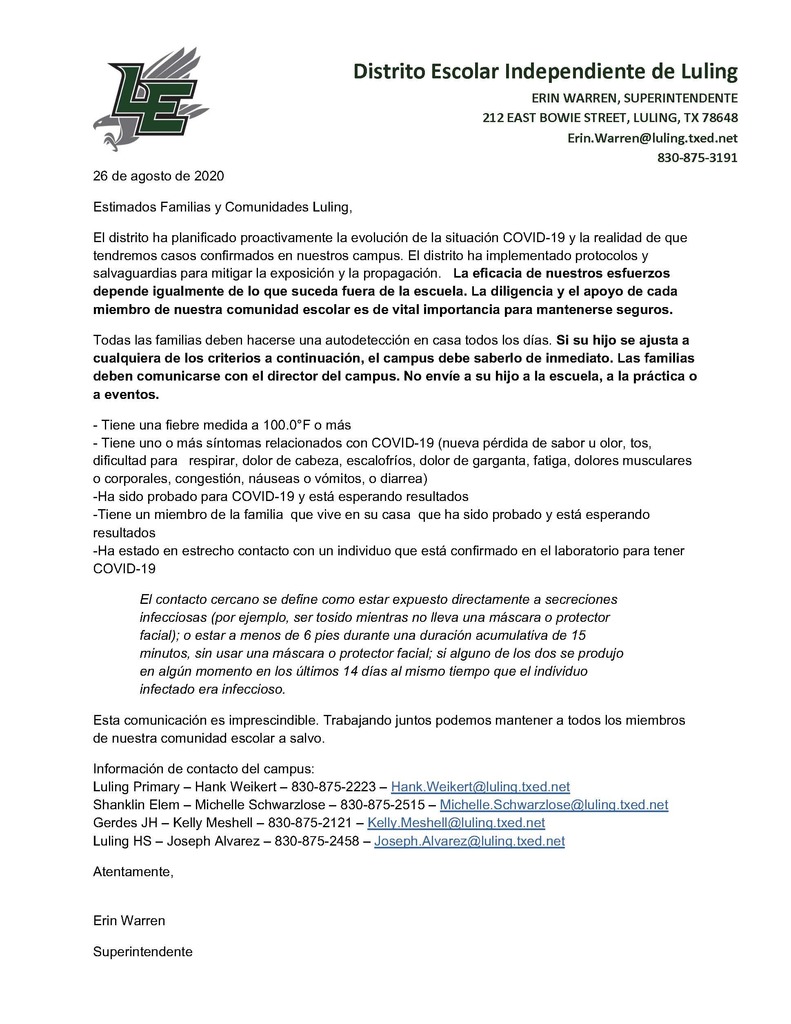 Both the Varsity and Junior Varsity Football Games vs Columbus have been canceled this week, August 28th.

We caught this PreK teacher crew at Luling Primary just at the end of their collaborative planning time together. They are SMILING under those masks! So thrilled to have such amazing teachers in Luling ISD!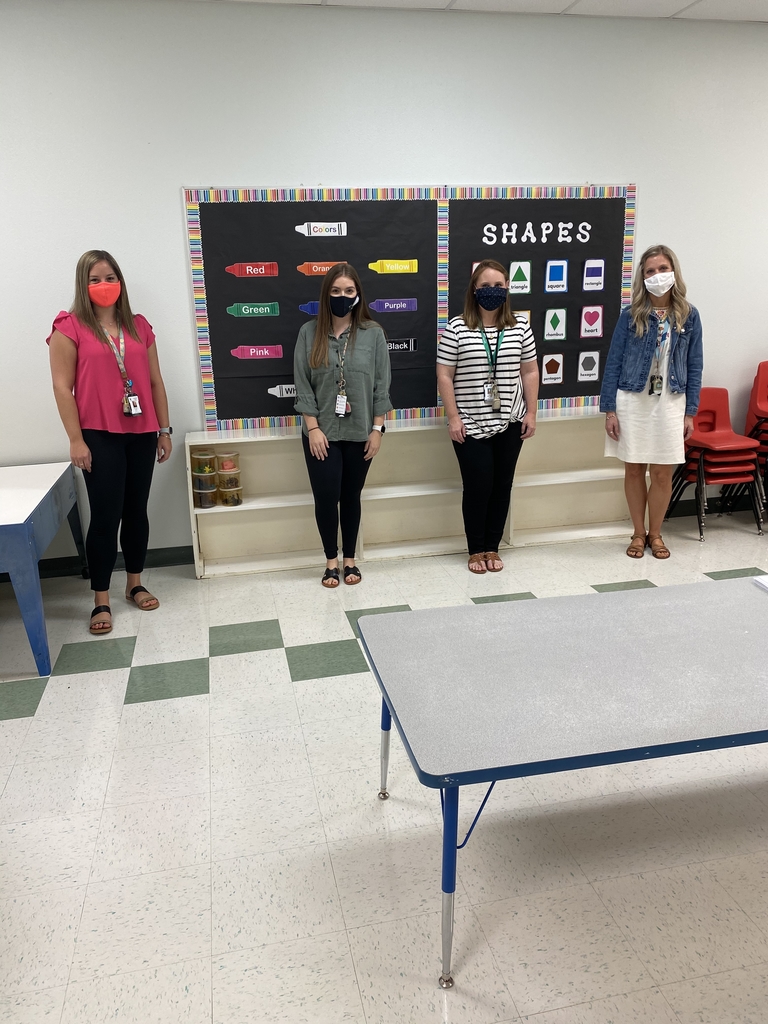 Ms LeBlanc, kindergarten teacher at Luling Primary, is planning her online reading and writing lessons with ELA Instructional Coach Rachel Guzman.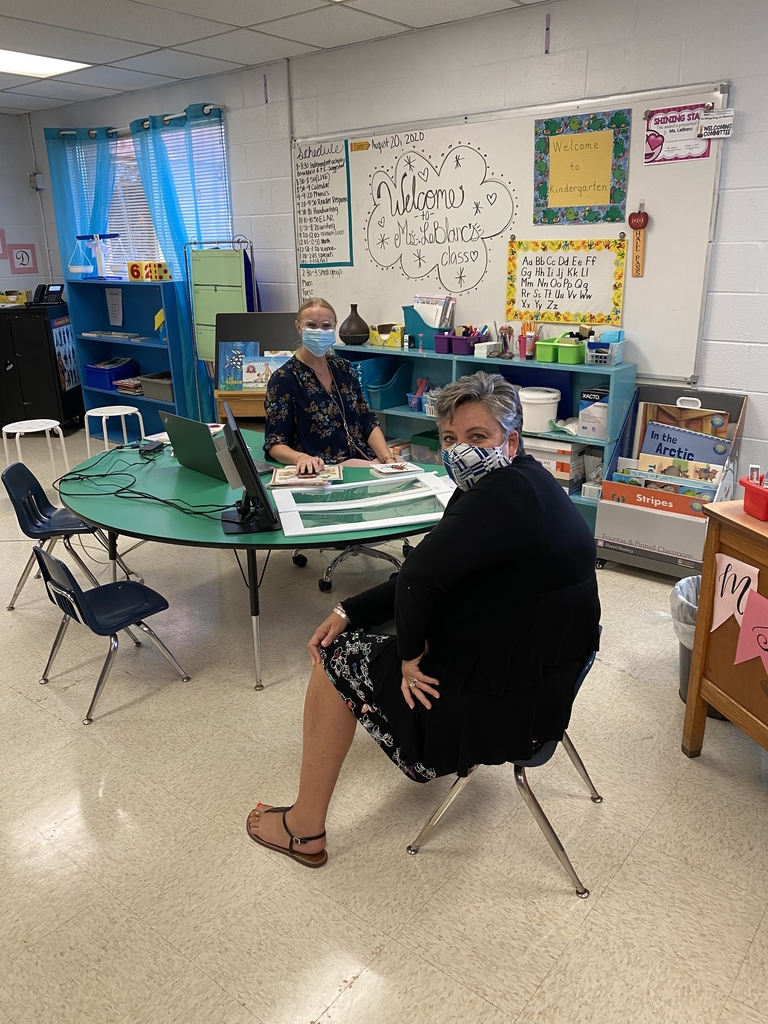 Ms. Magallanez and Ms. Diaz, 1st grade teachers at Luling Primary, are collaboratively planning to deliver awesome online instruction to their students!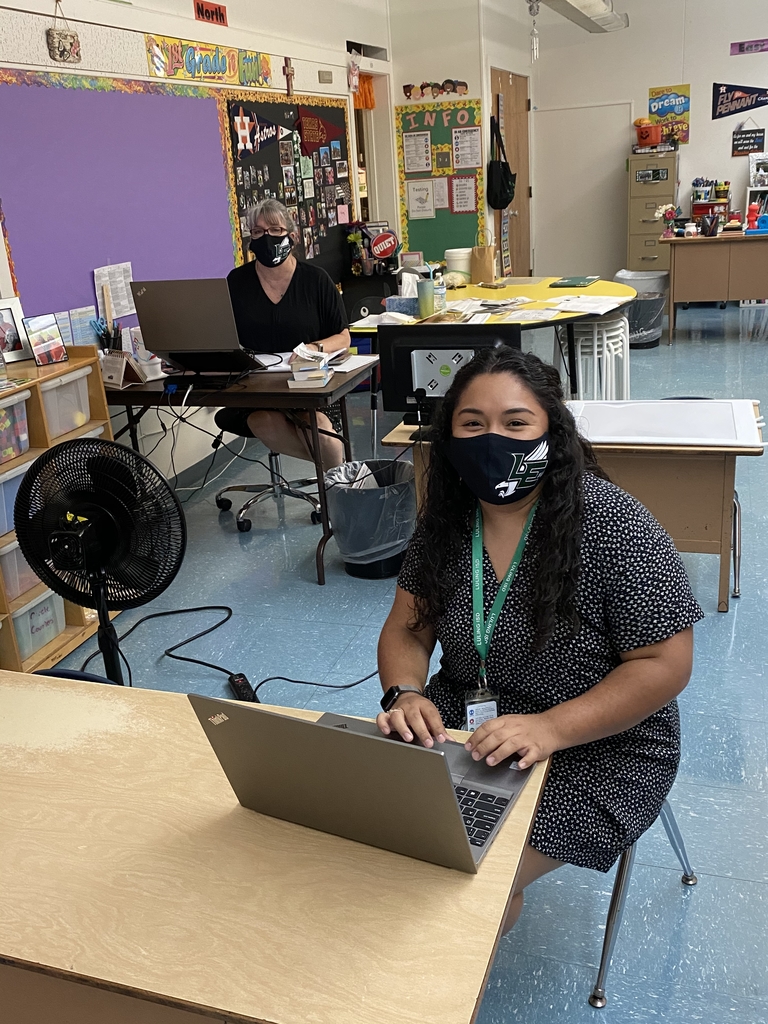 Did your child receive free or reduced-price school meals during the 2019-2020 school year? If so, your family may be eligible for this one-time food benefit. Visit hhs.texas.gov/pebt to learn more about P-EBT. For questions regarding eligibility or if you need help applying, contact the P-EBT Call Center at 833-613-6220. The deadline has been extended until August 21st.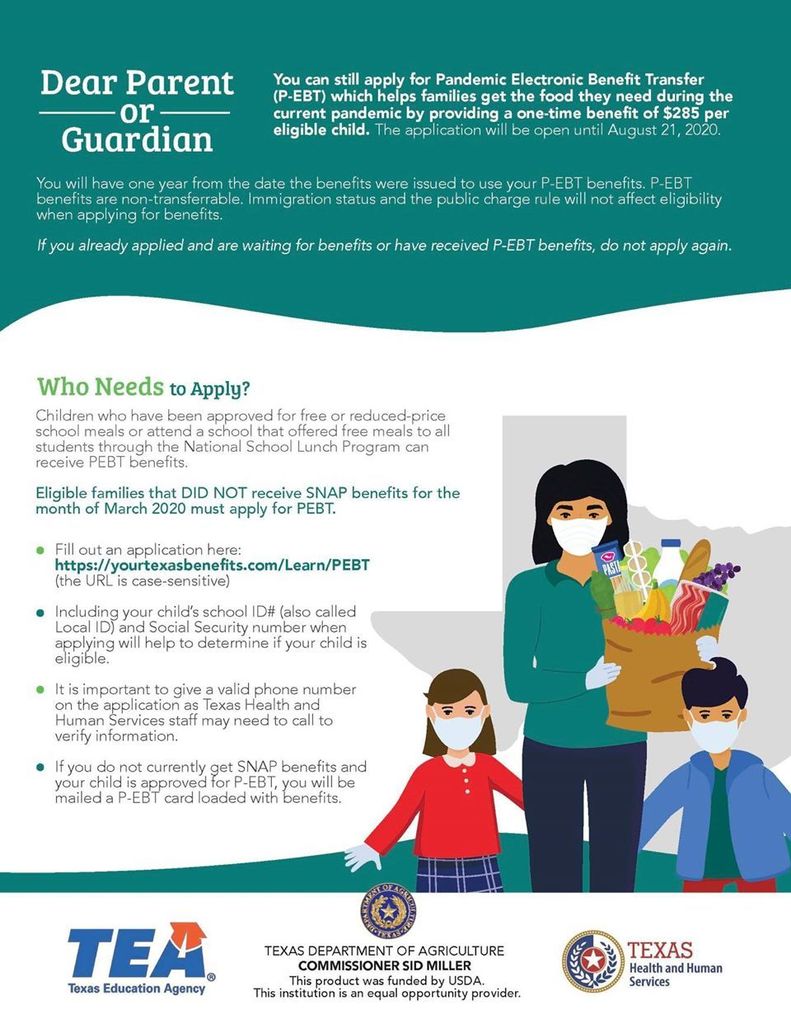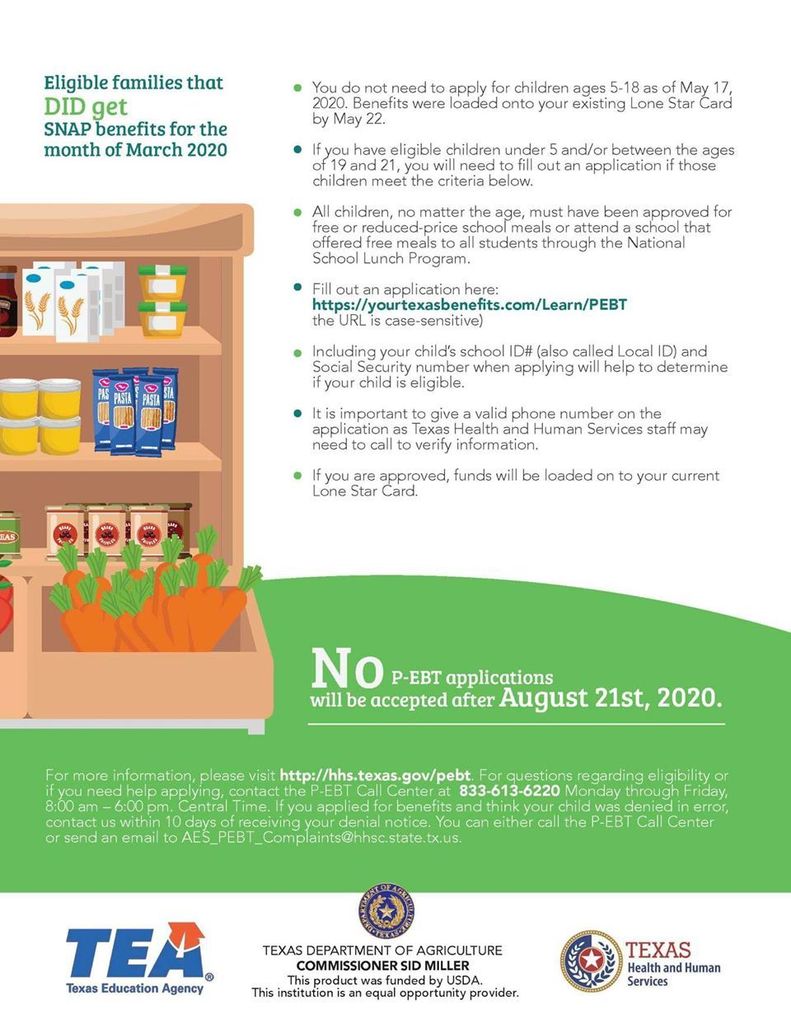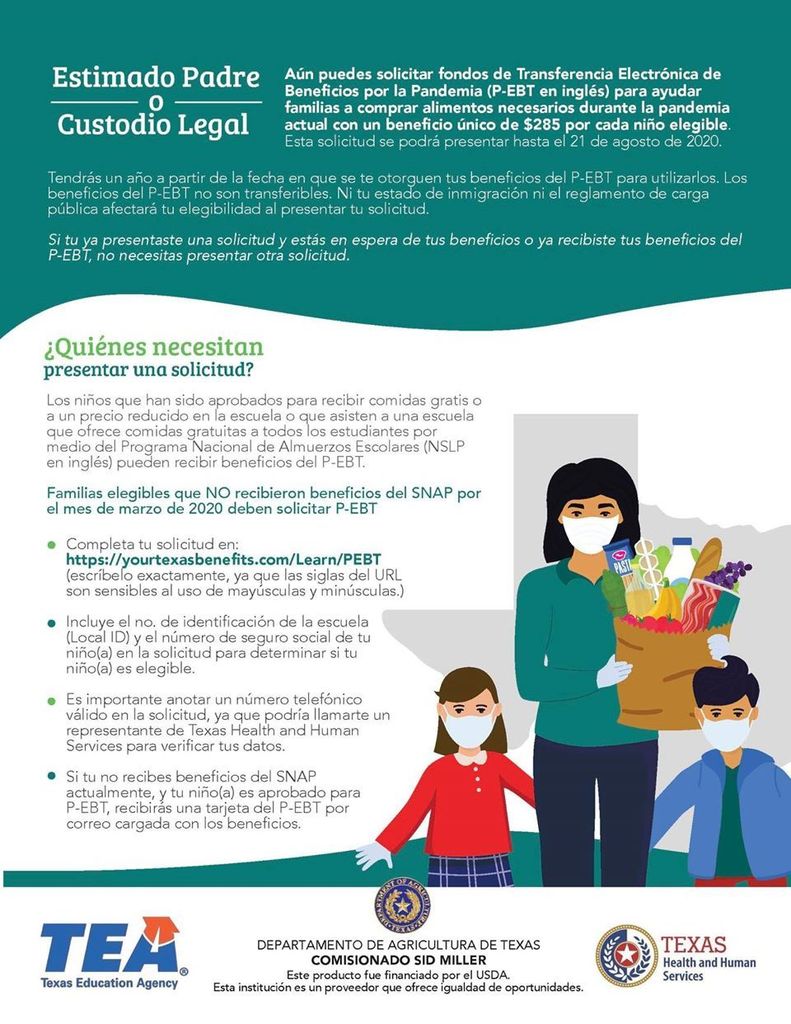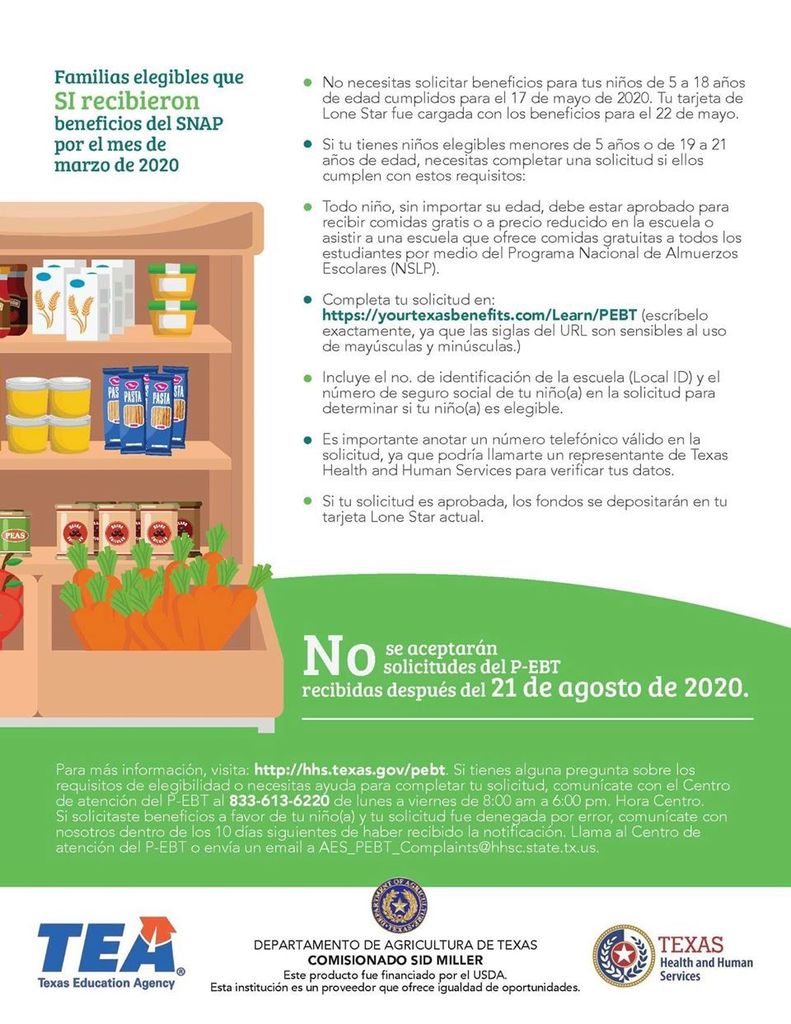 You can now log into Ascender and see your child's teacher and schedule. If you haven't registered your child online, please do so today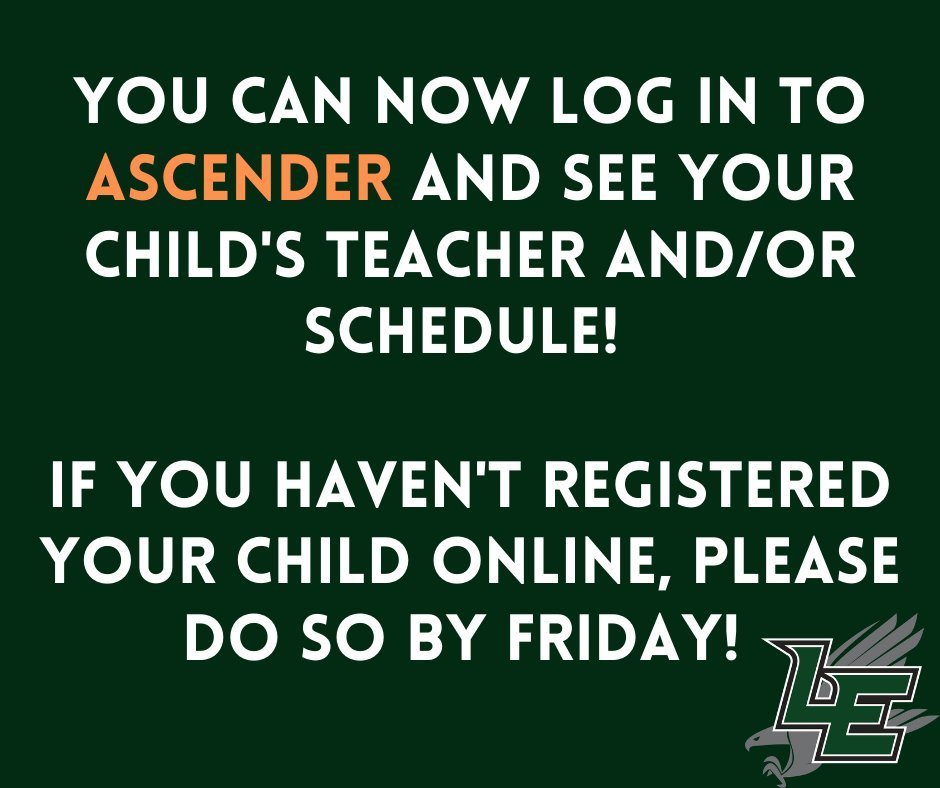 Luling Primary teachers are prepared for online student learning! Teachers were masked up and ready to get their learning on!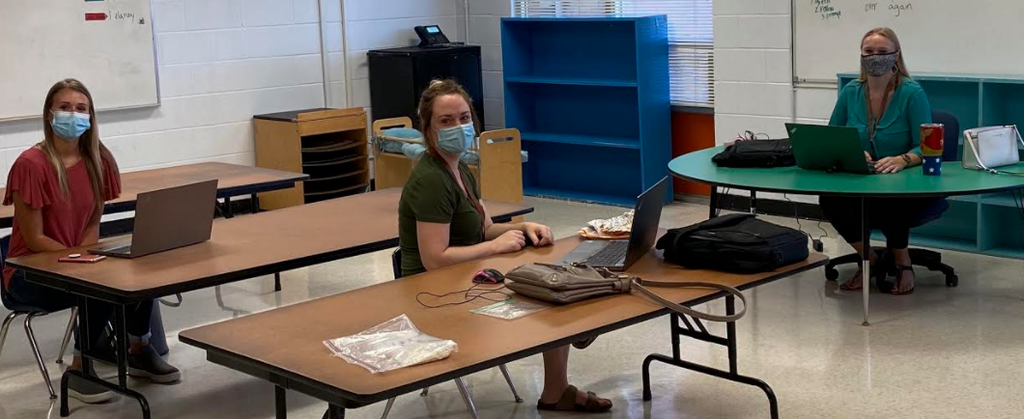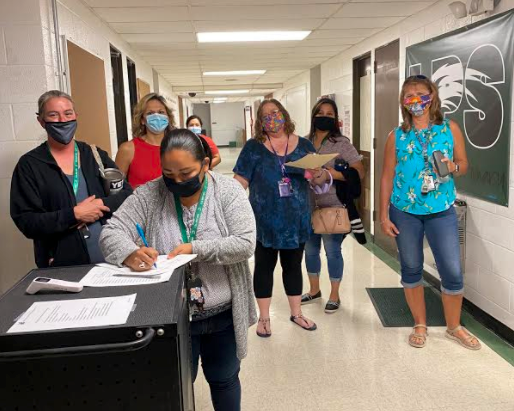 Luling ISD is fortunate to have wonderful community partners who go the extra mile for the students in our district! Jamie Alex presented Superintendent Warren with a $2,500 check from St. David's which will assist the district in providing the necessary supplies and resources for all students to have a great start to the school year. Thank you Ms. Alex and St. David's for making a tremendous difference!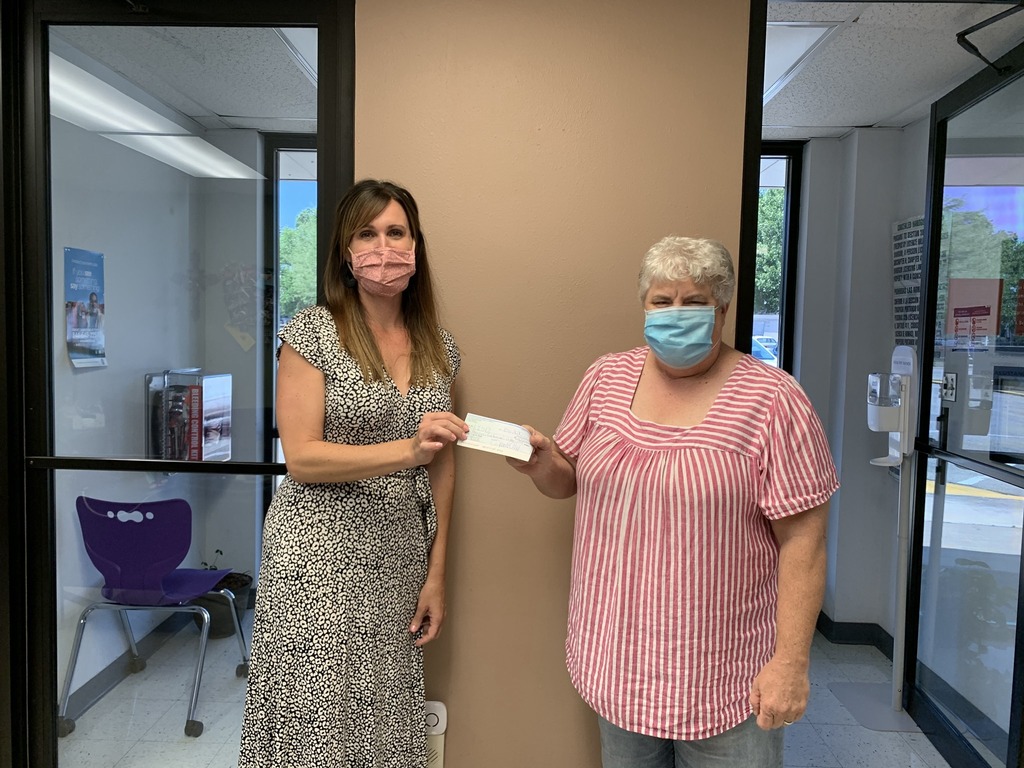 Luling ISD continues to receive phenomenal support from the community! Today Bill Knobles, Jimmie Cheatham, and Rick Carter presented Superintendent Warren with two checks totaling $3,100 from the Luling Lions Club. Their generous donation is earmarked to provide the necessary resources and supplies needed by our students. Luling ISD appreciates the generosity of all those who contributed towards this impressive donation!